Monday, August 12, 2019 / by Sally Niu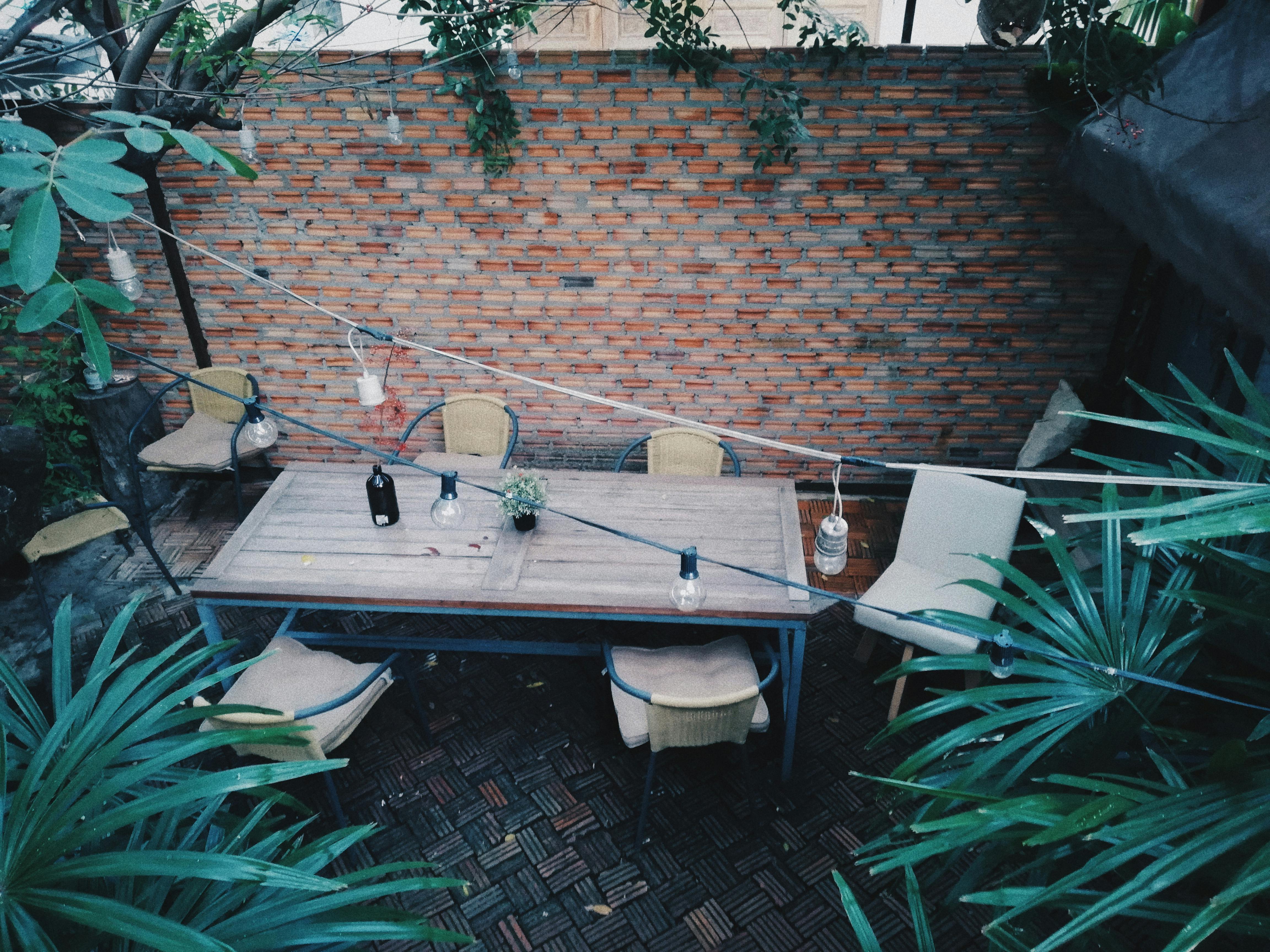 Make good use of the last month of summer! There's no better time to invite your friends and family over for backyard get-togethers. Boiron Group has curated the best makeover tips for your patio, so both you and your friends can have a better time.
Focal Point
Every work-of-art needs a focal point. What would it be for your patio? A great example of a patio centrepiece is a gas-fueled fireplace. Fireplaces transform your patio into a cozy entertaining zone, at a reasonable price.
Breakfast Area
What's better than a breakfast-in-bed? Breakfast on the patio! It's a great way to start your day and to appreciate the nature around you. Stores like IKEA offer great small patio sets where you can sip your morning coffee.
Lighting
The light elements of a space can make a world of a difference. Spice things up with string lights, lanterns, or even candles. These not only provide a source of light but can also double as decor.
Rugs
Today's rugs are made to be durable for the outdoors. The new design trend is synthetic material that is easy to sweep and wash down. Some even have UV-resistant and reversible features. A well-selected rug certainly helps your space look its brightest and cleanest!
Umbrellas
Patio umbrellas can be found almost everywhere. Inexpensive with a wide variety of designs, these umbrellas simply get the job done! Look for beautiful patterns and colours to brighten up the deck and yard! Be aware, they do tend to wear down quickly due to constant exposure to the elements. If durability is a concern, then invest in a higher quality but more expensive umbrella.
Pops of Colour
Colourful cushions or dishes can liven up space immediately. The bright colours compliment the outdoors for the season, drawing guests to your patio.
Plants
Utilize the seasonal gift of greenery on your patio. Hanging baskets, pots, trees, and shrubs all look great on patios. It is extremely customizable and can be the best accents for colour.


Thinking of selling or interested in learning about a neighbor's house? We can help you see what it's worth. FIND OUT YOUR HOME WORTH HERE
---